Shangri-La Bed and Breakfast
The Spa, Tralee, Co Kerry
eircode and Map: V92 TE84
Click here for the wide map
Tel:  +353 (0)66 7136214
email: shangrila_spa@hotmail.com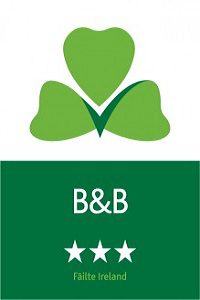 GPS Coordinates: 52.275458, -9.786758
Shangri-La bed and breakfast accommodation is a tranquil and secluded residence located just 10 minutes from Tralee Town. This welcoming and cosy home is nestled on 1.75 acres of land, which overlooks spectacular views of Tralee Bay. All rooms are ensuite
and furnished to the highest of standards so guests are guaranteed a peaceful, relaxing and memorable stay.
Shangri-La has the advantage of a rural setting, but there is an abundance of activities and amenities nearby. You can enjoy a leisurely 10-minute stroll from Shangri-La B&B to the beach, as a scenic pathway meanders down from the house to Tralee Bay. Within 10 minutes of this stunning residence, there are two excellent restaurants, a pub, Tralee Golf Club, horse-riding and watersport activities such as sailing, swimming, fishing, kayaking to name a few.
This bed and breakfast is an ideal base for touring Dingle, Kerry and Tralee. Your host, Mary, will be delighted to advise you on the best things to see and do in the area and after a busy day, you can look forward to a relaxing evening in idyllic surroundings, in this inviting and homely B&B.
Book Online Now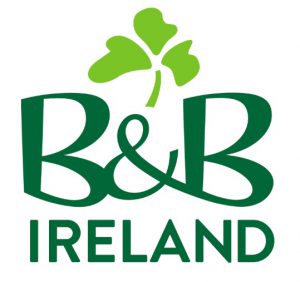 You can book Shangri-La bed and breakfast accommodation through our secure online booking facility by using the "Book online Now" form above. You will receive an instant e-mail confirmation for your booking. Alternatively you can contact the B&B directly using the contact details or enquiry form on our Contact Us page.
SHANGRI-LA B&B, The Spa, Tralee, Co Kerry
Tel: 00353 (0) 066 7136214, E-mail: shangrila_spa@hotmail.com
Visit Shangri-La B&B on B&B Ireland

Latest B&B Ireland Customer Reviews
Dams
Review Score: 7/10
Nice place but nothing to do nearby except the local pub. But it is a good location after Dingle and before Loop Head.
Julian
Review Score: 10/10
Lovely little home just outside Tralee! The hosts were very welcoming and nice enough to give us various options for dinner. We only stayed one night but very worth it and wouldn't hesitate to return.
Diane Carlton
Review Score: 2/10
We reserved a twin room and got a double, which was a smaller room than that which we'd reserved. We both couldn't open our suitcases at the same time; that's how small it was. The bathroom was about the size of a closet and there was NO hot water. We froze taking showers. We were asked when we wanted breakfast and I said," 7:30 or 8:00 am " to which I was told ,"Well, how about 8:30." Why ask me what time I want breakfast if you aren't' serving until 8:30?! The next morning we didn't' have breakfast at 8:30. We didn't' have it at 9 am. Both us and another couple were sitting around waiting until 9:15 when the hostess finally got up. Then she had to prepare the breakfast. She said she overslept-- really, until 9:15?! We were polite, but had we known this was the case we would have left and gotten breakfast elsewhere. This really shouldn't be considered a three star B and B. It's more like a 2. I'd suggest B and B Ireland review it again.
Nicholas Farkas
Review Score: 6/10
We stayed here during Sept 26-28, 2018. Pros: beautiful rose gardens on property; Mary a nice host. Cons: Rooms a bit small and lacked shelf space. Furniture old. Shower gel not provided up front. Breakfast orders sometimes did not match requests.
Joseph
Review Score: 8/10
Mary was a wonderful host and the B&B was a great place to stay. Very homey and quiet with a beautiful view. Mary's roses are very beautiful and aromatic.highly recommend staying here.
Reviews Powered by B&B Ireland