Shangri-La Bed and Breakfast
The Spa, Tralee, Co Kerry
eircode and Map: V92 TE84
Click here for the wide map
Tel:  +353 (0)66 7136214
email: shangrila_spa@hotmail.com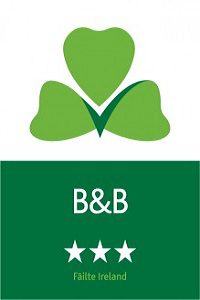 GPS Coordinates: 52.275458, -9.786758
Shangri-La bed and breakfast accommodation is a tranquil and secluded residence located just 10 minutes from Tralee Town. This welcoming and cosy home is nestled on 1.75 acres of land, which overlooks spectacular views of Tralee Bay. All rooms are ensuite
and furnished to the highest of standards so guests are guaranteed a peaceful, relaxing and memorable stay.
Shangri-La has the advantage of a rural setting, but there is an abundance of activities and amenities nearby. You can enjoy a leisurely 10-minute stroll from Shangri-La B&B to the beach, as a scenic pathway meanders down from the house to Tralee Bay. Within 10 minutes of this stunning residence, there are two excellent restaurants, a pub, Tralee Golf Club, horse-riding and watersport activities such as sailing, swimming, fishing, kayaking to name a few.
This bed and breakfast is an ideal base for touring Dingle, Kerry and Tralee. Your host, Mary, will be delighted to advise you on the best things to see and do in the area and after a busy day, you can look forward to a relaxing evening in idyllic surroundings, in this inviting and homely B&B.
Book Online Now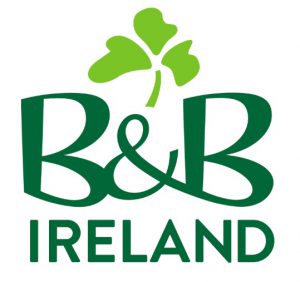 You can book Shangri-La bed and breakfast accommodation through our secure online booking facility by using the "Book online Now" form above. You will receive an instant e-mail confirmation for your booking. Alternatively you can contact the B&B directly using the contact details or enquiry form on our Contact Us page.
SHANGRI-LA B&B, The Spa, Tralee, Co Kerry
Tel: 00353 (0) 066 7136214, E-mail: shangrila_spa@hotmail.com
Visit Shangri-La B&B on B&B Ireland